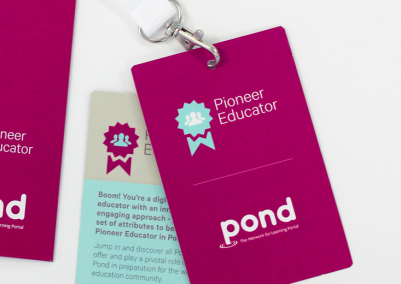 In 2014, Network 4 Learning (N4L) unleashed a resource portal for teachers, educators, and providers called 'Pond' (http://www.pond.co.nz).
What is great about Pond is that it is just a framework. A little like Pinterest, it relies on users to make links to interesting content to fill it. Gradually, over time, the resource will grow astronomically and Pond will be filled with useable, quality content selected by New Zealand teachers, for New Zealand teachers in their classroom.
Education Providers are getting on board and aligning their products and services with Pond as well, making Pond a central contact point for everything education.
It also searches through existing databases, such as TKI, NZC, NCEA, and all sorts of other acronyms to bring you relevant and suitable content for all in the education sector.
Check out Chris South's Vimeo of what N4L's Pond is all about.
There is also a Google Chrome Browser extension called 'Ponder This…' that works a little bit like StumbleUpon in that when you're browsing, you can post a page or resource straight to Pond from within the browser.
Will Pond get involved?
I've heard of questions being asked at different workshops of people wondering 'Will this be a part of Pond', or 'Is Pond getting on board with this as well?'. It fills me with nervous laughter, because that's not what Pond is, and these people have obviously missed the point of Pond. Pond is empty without your contributions. Pond is what you make it. It's not Pond's decision to go out and get content, or put workshop notes up, or publish learning ideas.
That's YOUR job. As a member of Pond, you have the ability to add into it what you want. The only way Pond can 'get involved' is by you the user posting and publishing content, resources, learning ideas, and anything else you think is useful and worthwhile to other teachers.
Signing Up
If you're already signed up, please make sure you take two seconds to follow me and check out my resources.
If you haven't signed up, what are you waiting for. Go do it now. Off you go! Be unleashed.