Problem Parenting
Through the course of my career, I've come across them all. I've met the over-protective mother, the stern but busy father, the parents who we never see (for various reasons) and the parents who are as flaky as a puff pastry.
At all times, I try and maintain a professional attitude when dealing with all parents, regardless of which category I might think they fit into, and I certainly endeavour to do the same here in this article. As always, confidentiality is paramount, and no examples in this are intended to identify any particular parent or family.
Too Soft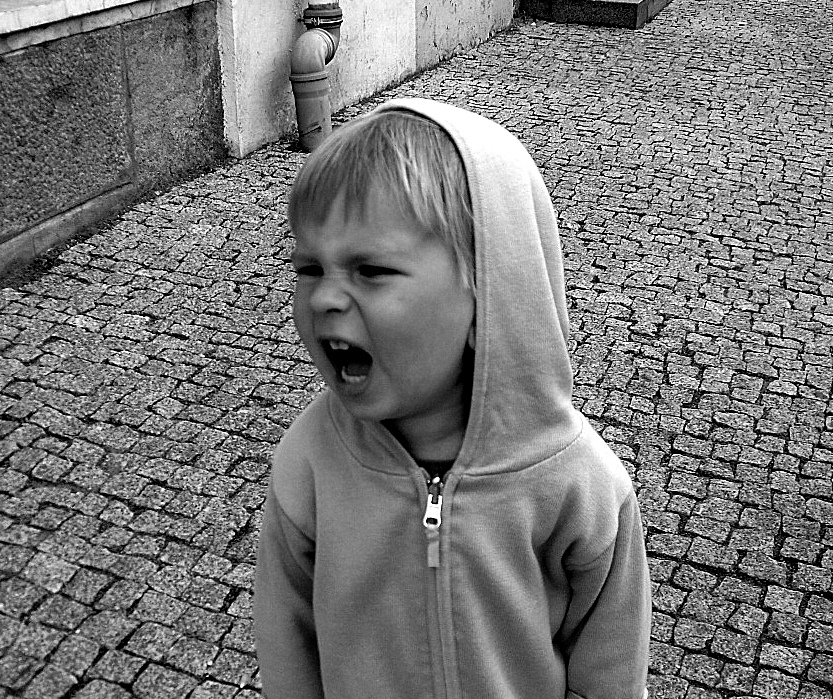 Over the course of the mid 2000's, the culture of society changed, and the lawmakers began putting child rights to the top of all law making. Domestic violence cases where punishment and beatings to keep children 'in-line' were the target, but ultimately covered every kind of physical discipline for children within the home, and outlawed parents who were discouraging certain behaviours through use of smacking (most of whom will have only ever seen and used this form of discipline, as it was how they were disciplined as a child as well). I don't advocate the use of physical discipline in any way, but when you remove the one strategy that parents use, you completely de-power them. Some parents stepped up their game and use other discipline methods. Many were left with nothing, so did nothing, in fear of being 'caught'.
The result of this has lead to two things. 1) Children are now well aware that parents can't do 'anything' to them, and 2) Parents left without any discipline strategies to keep their children in line.
Ultimately, these kids who rule the roost in every setting they are introduced to, beit school, home, shops, wherever – are immune to boundaries, purely because none have ever been put in place for them.
However, as soon as they hit school and they are confronted with rules and boundaries, and a teacher who is going to enforce them, then the problems start arising. The child who is "untouchable" and has an ego to go with it constantly challenges the authority, often using "You're not the boss of me" phrase which we can only come to expect.
Unfortunately they have been taught, directly or indirectly, that no one is the boss of them. You can do what ever you want in life. Rules don't matter. People can't tell you what to do.
So when someone does try to tell them what to do; like – do your handwriting, this becomes a challenge on their authority and troubles ensue.
However; instead of the parents (often solo mum's) coming up and laying down the law for the child and telling them in no uncertain terms that the rules at school are above everything else, that you do as you're told, and that any consequence is followed through with, they often come in and say okay, okay, and take the child home. After a short talk, maybe a smack because they're out of strategies, a sending to their room, the child is then back out and about, and rides their bike around the school grounds well into the late stages of daylight, in some sort of reclaiming of their territory. None of the consequence is remembered, acted upon, or even means anything to the child and so the process continues, albeit escalated. Eventually, the school has the "5 stand downs in a term" chat with the parent/s, and the decision is made to jump before they are pushed, and the child moves to a different school, rather than face up to the actual facts, the actual consequences of the behaviour and actually trying to change the child for the better. Restarting at another school (where the same process is likely to be repeated) is the easy way out; less confrontational, and less traumatic for the child. However, the child goes on to learn that they can do whatever they want, and that they can get away with anything because at the end of the day I'll just change schools. The long term effects of this however, are staggering.
Fighting every fight for them
The other worry is of course those parents who treat their darling like the fount of all things true, will go in to bat for their child, and will fight every fight. They enable them through allowing them to stay home rather than face the bully, call meetings with school leadership instead of with the teacher, see their child as blameless in every situation, regardless of the all-too-common phrase "Oh I know he/she's no angel…", and encourage the drama of otherwise very small and meaningless situations that other children deal with on their own in the course of a day. Anxiety levels are raised for all involved, until eventually, instead of fighting, they take flight – uprooting that child from one class and finding another school that will take them for a fresh start, where all to often the process is repeated because the child has not learned how to actually deal with the situation. The only thing the child learns from this is not resilience (the one thing that child needs more than anything else), but that it doesn't matter what happens, I can go to Mummy and it will all be fixed.
"Celia Lashlie has lashed out at mothers who mollycoddle their sons, saying many teenage boys are killed on the roads because their mums smother them and refuse to let them discover the consequences of their own actions.
Speaking to a Traffic Institute conference in Hamilton yesterday, the former prison officer turned author admonished wealthy, so-called "helicopter mums", who "hover" over their sons, refusing to accept they can be blamed for anything."
http://www.stuff.co.nz/life-style/5981627/Too-soft-mums-put-sons-at-risk
I'm not suggesting here that these kinds of students are heading down this path. I'm a primary teacher, and driving is a way off for the majority of my students. But if the only way you are going to teach your son or daughter about resilience and perseverance, and standing up for yourself, is by running away from the trouble and going somewhere else; then that is what they will do for the rest of their lives. Come running to mummy.
The Power of Mothers – Celia Lashlie
The reality is that these parents have no strategies. No ideas about what to do. Many of them have given up because it's all too hard, purely because they didn't lay the groundwork back in infancy. When parents give up, the schools suffer. The 29 other students in the class suffer. The teachers suffer. But ultimately society suffers. These kids who don't have 'parents' will become parents and will have no idea of how to be one, because they haven't actually been parented themselves.
Not all is lost.
But you have to make an effort. It's not going to be easy. But nowhere ever worth going is easy to get to. Here are a list of parenting supports in New Zealand that you should get in touch with.