Kiwi Teachers among best in the world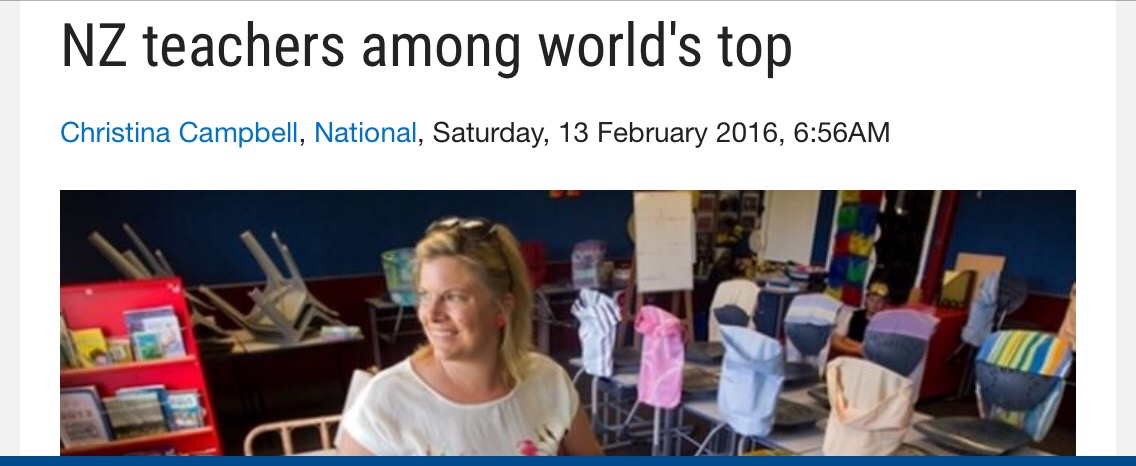 Newstalk ZB Article
Finally. Some worldwide recognition. Sick of not getting it from the NZ Government, we've thrown caution to the wind and worked tirelessly for our tamariki; our future. We've done what we know is best, despite a climate of data, testing, judgements, and dictatorship. It's almost like we've just set the world record for the high jump, all whilst having a four poster bed strapped to our ankles.
And yet, as New Zealanders, we'll humbly accept it, acknowledge it, forget about it, and resume normal life in about an hours time. After all, life doesn't stop just because the world rates us highly. There's still children to feed, hungry minds to teach, and the odd attention seeking kid to deal with as the class falls into chaos again on Monday.
Yet as the article suggests that there needs to be more done from the Government to "improve support for teaching research and professional networks."
The Minister for education scrambles for cover, and quickly puts together a front and an excuse about Investing in Education Success, saying that their Community of Schools are already in the pipeline and will address these issues; despite the initial findings that all the Community of Schools will do is cause division among schools, and boards; principals and staff. Current principals all fighting for Lead principal roles, and schools not wanting to "take orders" from a Lead principal who does not know a school or its community. Some principals want nothing to do with it, sighting they don't want to be the one to go into other schools, and weed out 'poor' teachers from that school. The additional workload does not match the addition in pay, especially for lead teachers, and so I struggle to see how this promotes "teaching research and professional networks". Instead it creates competition, in-fighting, corruption and will create a climate where schools all end up teaching a very narrow curriculum in the same way as each other, which restricts any kind of teaching research.
Aside from this, it is quite interesting to see the initial responses to the news. It's hard to determine if these are people from the sector, or general members of the public, but they sure are following a similar theme.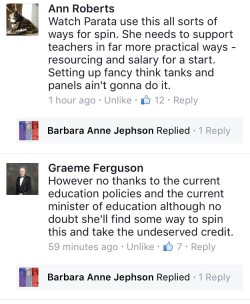 I don't even care to know about what the Education Minister has to say about this. It has been quite clear through all of her speeches, her written letters, her policies and ideas, that teachers need to work harder. Yes, on the odd occasion she mentions what a good job teachers do, but always, ALWAYS, has followed that premise with "but they need to do more" statements to put the kaibosh on any feelings of accomplishment they might be having.
No, instead, let us celebrate that even if we're not recognised by this country, we are seen as up with the world leaders in teaching internationally. Let's face it, a World Record is worth much more than a National one anyway!