The Cost of Free Education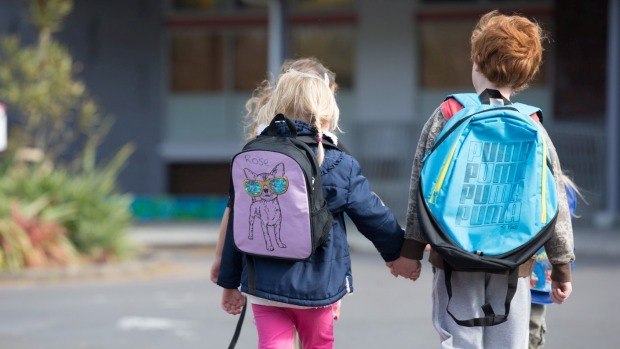 Families struggle to afford the rising cost of back-to-school requirements
Free Education
Firstly, I want to point out that this is purely my thoughts on this, and only using my view as a teacher and educator in my opinions of this. I believe education should always be free. I do not have children, and have come from a family fortunate enough to be able to afford education. I have never been in a position where I haven't been able to make ends meet, and so this of course affects my views.
I am, however, very aware and understand that the pressure and cost of school for some families is beyond their means at the present time, and I want to acknowledge that the beginning of the year can be an incredible hardship for them. I certainly do not intend to belittle that in any way.
There are a number of issues that this article raises in its conscious or unconscious attack on schools. There are several inaccuracies from the outset, which are relatively clear from a schools point of view. Obviously, this article takes the side of the parents; as is much of the comments I've seen on social media about this. But hopefully your eyes might be opened to the reality of things for schools.
The article begins by saying that the $35,000 spread out over each child's years of schooling at a state school ($2.7K per year, $13.48 per school day) includes "…fees, extracurricular activities, other necessities, transport and computers, by the time they finish year 13.
Fees
State schools are not allowed to charge fees, yet many do. They are not compulsory to pay, and there have been several cases out there that have brought this to light. A certain school giving tags or badges out to show who has paid and who hasn't comes to mind.
A popular "fee" schools have introduced has been the 'activity fee'. This often is to help cover or subsidise the cost of additional activities or programmes that the school is involved with during the year. This usually includes things like swimming, EOTC trips/activities, outside provider programmes, arts exhibitions or performances, etc. All of these activities are in aid of enriching the curriculum or learning experiences for the students. Schools cannot charge for accessing the curriculum, else it is not a free education. However, costs such as transport, instructors, tickets, or entry fees, are all too sizeable for schools to foot the bill themselves, even with an education rate or subsidy, and so schools often will ask families to help with this cost through an "activity fee".
Extracurricular Activities
By its very definition, extracurricular activities are in addition to the curriculum. They are 'above and beyond' school time and school learning. Because of this they are, in their very nature, voluntary. Whilst I would strongly encourage such activities that are an addition to schooling; sports teams, musical instrument tuition, Kapahaka groups – they are in no way compulsory and should not be held 'against' a school by including them as a cost for free education.
Other Necessities
Other necessities is an incredibly vague term, but I assume that this relates to things like stationery and uniforms. These are not so much as part of the curriculum, but being part of a school. Unfortunately, there's not much schools can do. Stationery is required to record, write, draw, detect, explore, share, and learn each and every school day. Unfortunately there's no escaping this cost, and it seems unreasonable to hold this cost against a school from running a 'free' education. It's almost like that free 14 day trial of the latest TV infomercial product, but you have to pay $9.95 in postage and packaging. The trial of the product itself is free, but there is still a cost to getting it to you for you to make the most of it.
Transport
Transport is a factor that has two sides to it. One, as mentioned, is getting students to and from activities, and buses are as cheap to charter as one would hope. The other aspect of 'transport' is getting to and from school. Sometimes this is by choice to send your child to another school further away than a local one, and sometimes the closest school is more than a walk away. Either way, this should not be considered a 'cost' on free education, in the same way that a plane ticket to a free concert in another city makes the concert any less 'free'. You still have to get to it for it to be free!
Computers
Computers are an area that I am highly passionate about, especially in relation to education. Tech in classrooms has always been 10 years behind the times. And there is one reason for this.
Cost.
By the time a product or idea is ten years old, it's become cheap enough for schools to get into the classrooms.
Remember; for schools, yes there are some discounts, but in reality, the main factor is in the numbers. If each class at our school got an extra iPad for its use, the school doesn't just have one iPad to purchase/lease. It has nine. And that's just for one iPad between 28-30. For more usable numbers, you'd probably need at least 8 or 9 per class, making that upwards of 72 iPads. Not sure if you've purchased iPads before; but I can tell you that while education discounts help A LOT; 72 iPads is still a sizeable amount for a school to foot the bill for.
Thus came the idea of schools introducing BYOD. Bring Your Own Distraction (device). By expecting each student to bring their own device, the school no longer has to pay massive amounts of money to have technology in the classroom that students can use for learning. However, this does come across as a 'cost' for education, but does come with the choice for students to bring any device; even ones they might already have, or that their family has.
Once again however, schools can't enforce this as compulsory. It is much the same as stationery in that it's required, but comes at a cost for schools.
Schools are pretty good at understanding situations, and will often have a selection of school devices available for students who don't have devices to use throughout the day, should they be required for learning.
I feel sorry for the mother who forked out for an iPad. The whole idea behind BYOD is that students should be able to bring their "own device", regardless of brand. Enforcing that parents supply a particular brand, especially Apple products which are have a reputation of being among the most costly, is relatively insensitive of the school. It is also insensitive and bordering on illegal to put them on a stationery list as a requirement and not as an optional extra. I know some schools have put "computer usage subsidy" on stationery lists to help schools cover the cost of technology; but I'm told that this is also frowned upon by the powers that be.
Getting Assistance
Financial assistance is always an option in the many schools I have worked in. Schools are very aware of the cost they ask for, and are generally very understanding, especially with families with multiple children at the school, that it can be a struggle to make means meet. Many times, subsidies, reduced costs, sponsorships, scholarships, payment plans, and even waive the cost, are all possibilities that schools use to assist families. However; schools can only really help those families that they know of; and those that ask for help. Unfortunately here in lies the problem, in that there is certain social stigma, or whaka Ma around admitting to others that you dont have any money. But if schools don't know, or aren't told, there isn't much they can do to help out.
In addition to schools, there are also many other outside agencies and organisations that offer assistance, especially in the 'back-to-school' season. From stationery, to backpacks, to school shoes, there are a lot of options available; but once again, the stigma, shame, or pride get in the way. If they don't know you're struggling, then they can't help out! I know the Social Workers in Schools has been able to assist in finding in and accessing these for people.
Politics
Weigh in the politicians. Chris Hipkins is right; there is an equity problem. There has become an expectation for schools to be at the forefront of technology like never before, and the idea of personal devices has increased the cost of getting technology into schools exponentially. Ms. Delahunty chimes in with overseas trips being offered as part of certain subjects, but again, these are always extra to the curriculum and while it's "unfair" that not all families can afford to send their child on such trips, that is in-fact life. Some people are more privileged than others. Some are more blessed than others. That impedes not on the "free" education that state schools offer.
In true Hekia form, she plays down everything and runs with a stock standard head in the sand response. She states that there is "no charge for education at state schools. "No child in New Zealand should miss out on an education because of cost.".
No child should. But some do. A lot do.
She does make a factual statement I agree with in that most schools know the issues their community faces, and "…work hard to avoid imposing costs on them…".
"In addition, a range of support is available from the Ministry of Social Development for beneficiaries who are finding the start of the school year a particular challenge. My advice to any parent who is worried about the cost of uniforms, stationery or other school equipment such as electronic devices is to talk to their schools, who often have arrangements in place to assist families who are struggling financially."
I must say, this is the first and only time I have agreed with nigh on everything the Minister has to say. If cost is an issue – go and talk to the school. Meet with the teacher, principal, a board member, or even the office admin and ask. Don't just blindly go and pay for the unaffordable if you are financially burdened, especially at this time of year.
Every year an article like this comes out. The wonderful vibe schools get from its community heading into Christmas with the thanks and recognition of all that the teachers and staff have done throughout the year for their child is quickly forgotten and the media jumps on a bandwagon to hate on schools. For once the Minister is publicly defending schools in this case, which is a welcome change.
The reality is this.
Children cost money.
An extra mouth to feed, an extra set of clothes, a extra health risk, an extra movie ticket, an extra holiday programme, and the list goes on.
Yes, education and health care should be free. And yes, education, up until year 13 is free at all state schools.
But yes, there are extra costs involved with schooling, like there are with having children in the first place. That's life unfortunately; and it's not school's fault (not that it's actually anyone's fault – its just the way it is!)
So let's stop this back-to-school school bashing that goes on each year, and look for ways to help the situation for those who are struggling.
To Help
– Talk to your school. Be open and honest about your situation. Ignore the whaka ma because it is only in your head. Behind closed doors of the principals office, financial situations can be discussed and there is less judgement and more understanding than you'd expect. We always look for the worst in ourselves.
– Education grants are often available for schools for certain projects. Some are easier to access than others; but the reality is, many schools and staff are busy and rarely have time (or energy) to go through lengthy grant application and approval processes. Maybe you could fill out the application for the grant on behalf of the school. Grants can go a long way into alleviating things like transport costs or increasing the budget for technology and devices within a school.
– Offer to help with transport. I certainly wouldn't recommend that every family do this to get out of paying for buses, but if you are out of pocket but have a car and license, I'm more than sure that arrangements could be made for you to transport your own child. In addition to this, it may be that the school may be able to reduce the cost of the trip if you come along with your child to supervise and support. Just an idea.
– Education rates. Maybe you own a company, large or small. While the discounts offered to schools are sometimes sizeable and do go some way to alleviating the cost of things such as technology devices, if companies see the value in education rather than in money only, then put your money where your mouth is and offer them at import cost, so that your company isn't taking profit from them, or even better, discount THAT rate aswell. I'm not saying make them free for schools (though I'm not going to stop you if that's what you think you should do!), but discount them further than the 10 or 15% that schools usually get.
– Make busses free for schools. This becomes a massive hurdle for schools to access other areas of education, such as swimming. With school pools being closed, and the local out door pool a) booked out during summer and b) closed during winter, we have about a 15-20km trip to the next closest pool. The biggest associated cost is not pool entry, nor is it the swimming instructors (both of which either the school pays for or we use grant monies for) but is the cost of the busses. Obviously bus companies have running costs to cover and driver salaries, but once again, there seems to be more than this put onto the cost for schools to offer the free education that our tamariki deserve.
Free education is their right.
Let us deliver on that for them.