The True Cost of Charter Schools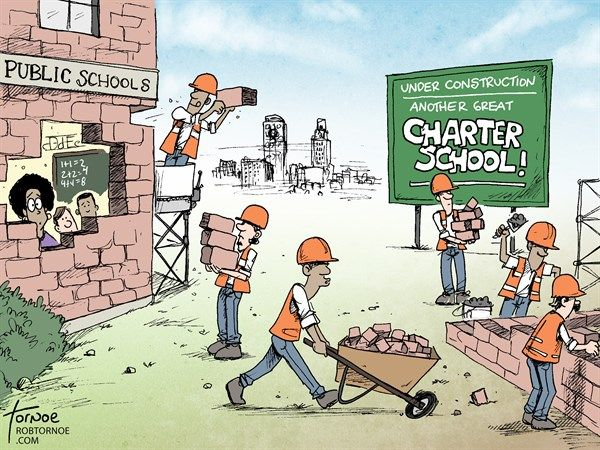 Its time to face some facts here. There is something terribly wrong with the current government's focus for its funding, especially when it comes to education.
I decided to do some comparisons on money spent (or not spent) and see if any of it makes sense. I wanted to compare the budget they approve for some initiatives, and deny for others. In particular, the comparison between keeping charter schools open, verses the Feed the Kids bill that was denied in March earlier this year.
Embattled Charter School
At the end of July, the Minister announced that she would keep a failing charter school open, even though she stated it would face closure, and even though clear evidence showed inappropriate use of funds and suspicious achievement results.
"The Ministry of Education has directed a Northland charter school to replace its current principal with someone more "appropriate and experienced" or face closure. The beleaguered Te Pūmanawa o Te Wairua School in Whangaruru opened last year at a cost of $3million and has suffered a falling roll, truancy and low achievement levels in the year since." – Feb 2015 – Māori TV

Previously the Government could only confirm it would negotiate with the trust should it close. The Northern Advocate can reveal $4.4million has been spent on the kura, which opened last year, including a recent one-off payment of $129,000 to help remedy the ongoing issues. – July 2015 – Northern Advocate
By keeping the school open, the ongoing cost of this school will have reached astronomical figures. By the end of this year, the cost of the school on the government will have surpassed $5.2million. It is important to note that this is the cost from its opening in 2014.
The cost of this school to the government for it to remain open each year is only a mere $1.65million.
There are 39 students at Te Pumanawa o te Wairua.
That's a cost of $42,271 per student each year (assuming the roll remains at 39).
Feed the Kids Bill
Let's compare this cost with a recent bill that has been defeated by a mere 2 votes. This bill was nicknamed  the "Feed the Kids Bill". It sought to provide breakfast and lunch for every student in Decile 1 and 2 schools across the country.
Mrs Turei said the National-led Government is failing New Zealand children, as more are going without food than ever before.

"They are funding some programmes, but not enough, so they accept that there's a problem, why won't they fix it?

"It's not that expensive either, it costs something between $10 million and $14 million to feed every hungry kid, every day in their school. What's so hard about that?" – 19 March – Radio NZ
Education Counts lists the July 2014 roll returns, which shows that the number of students in Decile 1 and 2 schools across the country; some 111,069 pupils.
Doing some quick maths, I've worked out that using Mrs Turei higher estimate of $14 million, when spit among the number of students in Decile 1 and 2 schools, comes out at a staggering $120.
One hundred and twenty dollars and five cents.
That doesn't sound right.
According to FeedtheKids.org.nz, the full cost of the programme would be $100 million a year – including food, staffing, administration, monitoring and evaluation. That sounds a lot more than $14 million, but the reality is, that not every child at decile one and two schools will need breakfast or lunch. At the school I work out, I'd say close to 85% of the students come with suitable lunch each day. The 15% that don't, would benefit from this service. This also works out with Mrs Turei says around the $14 million mark, being that it is 15% of the stated $100 million on the Feed the Kids website.
Regardless, I did a little bit more maths calculations, and using the $100 million as the figures, the cost per student is a whopping $900.34
Nine hundred and thirty four cents.
Let's just compare that to the one charter school that is being kept open for 39 students.
Charter School: $42,271 per student
Feeding Kids   :      $900 per student
That simply cannot be right. Can it?
Oh wait. Of course! The $900 per student is on top of their education cost, where as the $42,271 is the cost of their entire education for the year. We will have to account for the decile one and two student's education.
Taking an average decile two school, such as the one I currently work at, our figures per student work out at approximately $6,884.61 per student. Add on $900 to that, takes it to $7,784.61.
Comparing this to the forty two thousand, two hundred and seventy one dollars spent per student at the embattled charter school, it puts some clear messages out there as to what is fair, what is equal, and what is right out there. It also shows us exactly where the focus is for this government – and it's not for those that are struggling.
What's more concerning is that this is just one charter school. There are more in the pipeline. More that will take money away from the kids who, through no fault of their own, are going hungry this year.