Teachers with Mental illness investigated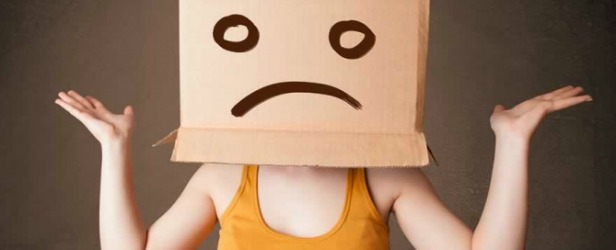 Firstly; I'm a teacher.
Secondly; I suffer from depression.
Thirdly; I'm a teacher with depression.
Yes; every part of my life is affected by my mental illness. That does not stop me from being a good teacher, nor does it make me an incompetent teacher – just as a broken arm wouldn't stop me from being a good teacher, or an incompetent writer/journalist.
I don't even know where to begin with yesterday's article "Nearly 100 mentally-ill teachers investigated by the Education Council in the past six years". Aside from having the longest headline in history there was stunned silence from my normal full of thoughts head. Shocked. Appalled. There are just so many false correlations and connections being made that simply fly in the face of all that is good and healthy for de-stigmatizing mental illness.
Teacher Incompetence
There is a complete and utter misconception here that mental illness correlates to teacher incompetence. It doesn't.
Obviously there are choices people make; especially around drugs and alcohol, that have no place in the classroom. But this is teacher incompetence, and would be (hopefully) dealt with regardless of whether that teacher had mental health issues or not.
Taking your issues out on children in the classroom is teacher incompetence, not a mental illness.
Not all teachers with mental illnesses display any signs of incompetence. Not all incompetent teachers have mental illnesses.
The two are individually occurring instances.
Yes; there have been times where I have doubted my ability to teach with my depression. I have raised it with my Principal on more than one occasion. But that's my depression speaking through my lack of self esteem. My Principal and colleagues assure me otherwise.
Stigma around Mental Illness Alive and Well
In a time where stigma around mental illness needs to be addressed, this type of article does nothing to help or even show some sense of understanding at all. It's disappointing to have to stand up and speak out on two of my passions under attack; mental health awareness and teaching
The only piece of common sense in this article comes from a Masterton principal when he says:
School boards employed people "fit for the job in every sense", and people with mental health problems could still be good teachers with the right support.
Mental
Furthermore, I can't believe that someone would be so naive as to include aspergers and ADHD as 'mental illnesses'. They are not. They are syndromes; disorders. They are not 'caused' by anything but instead are pervasive developmental disorders. With illnesses, such as depression, there is always the sense that you can get better. From my understanding there's no getting better from aspergers, autism, or ADHD. Sure; you learn to cope, with experience, medication, and other means, but it is always there.
Raising awareness and understanding
I'm not sure what experience Caleb Harris (the writer of the article) with mental health, and I don't like to presume anything, but the way in which this article is written is incredibly insensitive to those who currently suffer from mental illness, as well as those who are great teachers.
A message I received from a friend summed it up for me.
"To anyone suffering with Mental Illness; You are one badass mother f***** because nothing is more terrifying than battling with your own mind every single day."
We keep on keeping on. Every day we already deal with our own thoughts, the last thing we need is more stigma attached by articles like this one, which make broad sweeping statements about the mental health of the profession
Sweeping Statements
Those that have been investigated, have been investigated because their mental health has affected their ability to act rationally and suitably for a teacher. Their mental illness has taken its toll, and for some, it has been deemed necessary to terminate their ability to teach in a school.
Let us not also forget that the statistics expressed in the article are of the express minority. 100 teachers over six years, works out as 16 per year. 16 out of the 100,000 registered teachers is a very small percentage. 0.016% in fact.
To imply then that teachers with mental illness are a liability and should be investigated is antagonising to say the least, especially considering that, according to the Mental Health Foundation, as many as one in five New Zealanders have, or will experience, mental health issues each year.
Teacher's are people too, and so if we apply this ratio to our 100,000 teachers, that is approximately 25,000 teachers. Of those 25,000 teachers, only 16 per year have been investigated.
When you look at that statistic, it amplifies the problem with this article. Instead of seeing the positive, Mr. Harris has gone about to vilify teachers suffering from mental health issues. Many have mentioned that it is a lot easier to de-professionalise teaching if the current workforce is seen as 'unfit' for the job. Even members of the public took to the comments section to try and tell teachers that there is stress in every job and to get over it (which is completely unrelated – besides; stress is not a mental illness, it is a factor that leads to mental illness).
Higher praise
Instead, the article should have focused on the 24,984 teachers who, though suffering with the demons inside their heads and battling them within themselves daily, still manage to hold down their job, working day in and day out, turning in long hours (especially during report writing season), being role models and mentors for the children in their class and their school, and have survived another year. Least of all it should congratulate the whole teaching profession for doing what very few can do; teach the next generation, be patient for the ones who struggle, be understanding to those that think differently. Day in and day out you have all worked hard for your student's, to see them be the best that they can be, even when they're at their worst, and you've seen them do better. You've laughed when they've laughed, and hit your head against a brick wall when you've had to tell them to put their hand up for the thousandth time, and yet for every single child you can see the potential, and tell them that they can be whatever they want to be, and encourage each of them to pursue their dreams no matter the cost.
Even if that dream is to be a Masterton based journalist.
See – it doesn't feel very good, does it Mr. Harris?
If you know of anyone, or see symptoms that they may be struggling with mental illness, please encourage them to seek help. If you can; be a friend – sit and listen.
National helplines
Lifeline – 0800 543 354 or (09) 5222 999 within Auckland
Suicide Crisis Helpline – 0508 828 865 (0508 TAUTOKO)
Healthline – 0800 611 116
Samaritans – 0800 726 666