Hekia wins the Rugby World Cup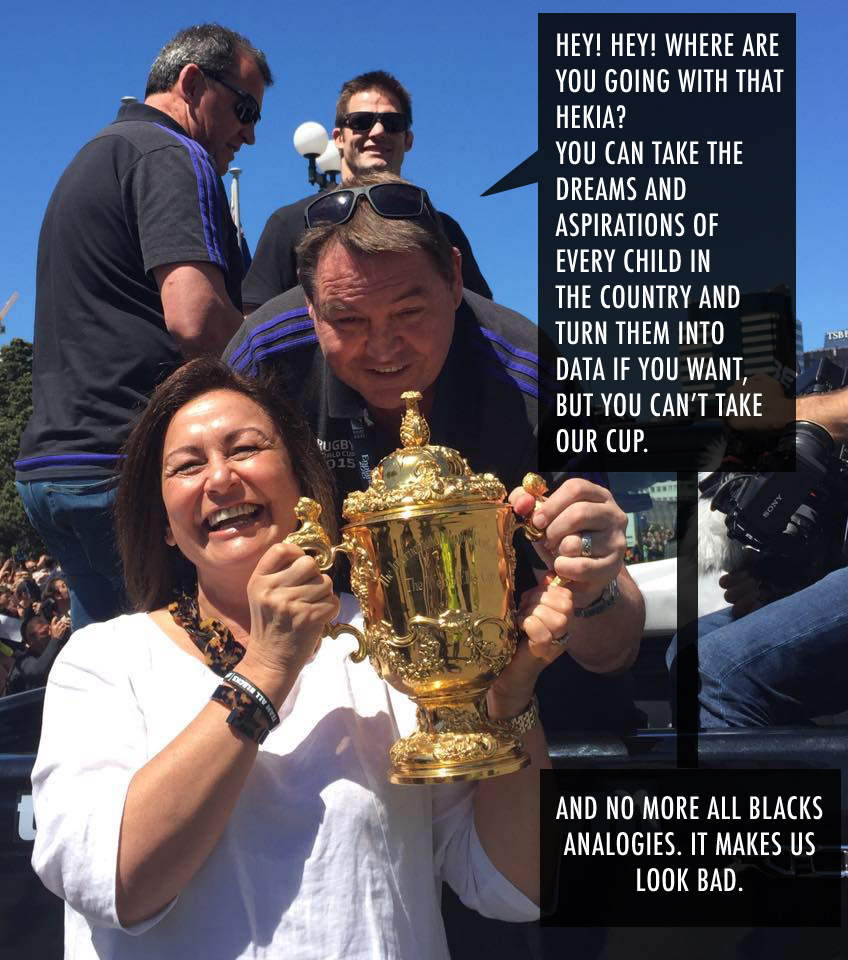 I saw this photo on Facebook today.
I saw Shag's tight grip and white knuckles not letting go of that cup and could only imagine what is going through that World Cup winning mind.
Hekia Parata must have thought she had won the World Cup herself judging from her smile. But there is no way Steve is letting that baby go!