Do as I say, not do as I do – Consulting the Community
A rising trend is occurring right before our eyes, and it's  more than concerning. It's definitely poor role-modelling, and is more than just a little unfair.
For years the Education Review Office has been wandering around the country critiquing schools on their community engagement and consultation in an effort to get schools to get parents interested in their child's education; supposedly to address the supposed "long tail" of underachievement that has hindered our nation for the last countless decades. Schools have then gone above and beyond to engage whanau, caregivers, kindergartens, churches, and more, in an effort to get the ERO off their backs… Oh, and try and address any under-achievement.
The reality is, that schools have worked incredibly hard on this and have invested their time heavily, and the same problem remains; the difficult parents are still hard to get a hold of, and the ones who already support their child and value education are only too happy to support the school.
So while the ERO and the Ministry would have teachers invest heavily in consulting the community, the same does not happen from the Minister at all.
Consultation
This has been highlighted on numerous occasions at the lack of consultation within the education sector during the reign of Ms. Parata (and her predecessor, Ms. Tolley). One shouldn't have to remind people of the introduction of National Standards. In recent times; there has been the Novopay botch up, the reneg on class sizes, the closure of some Christchurch schools (1,2,3), and the announcement of IES, all of which had little or no consultation with schools.
Even when the Minister does decide to consult the sector, it is done in less than ideal ways. Take the latest consultation around the Education Act. The changes were announced six weeks before the deadline; and while this is seemingly enough time, one cannot ignore the irony that the consultation has been conducted at the busiest time of year for teachers, principals, and schools alike, and this is even before we find out if submissions that do make it through are heard and listened to. Add to this, that the closing of Parliament in upcoming weeks for the Christmas break, for this Education Act to be passed through in the new year. Why would you not allow submissions to be made over Christmas and January, when teachers would be able to voice their concerns or ideas? Well – simply because they don't want to hear from their community.
Community
As of this year, the Minister now hand picks who is on the Education Council; the overseeing body of teacher conduct and registration. There is no longer any member on the council that is elected by teachers. This is hardly democratic, and is indicative of things to come, such as Ministry appointed school boards. In a sense, there is no one who represents the community on the community board.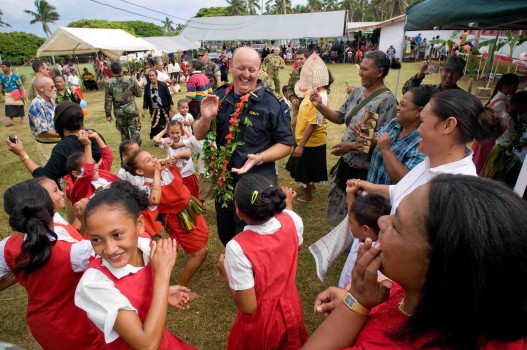 In the announced changes to the Education Act, it is quite clear that the Minister wants to centralise a lot of different parts of the school community. Boards of Trustees will eventually be phased out in favour of a Board that runs several schools. This will be in conjunction with the introduction of "Communities of Learning" and the selection (somehow) of lead principals. I'm not sure how a selection of principals when put in a room would decide who will be the lead principal and get a nice sum as a bonus. No doubt, eventually, the Ministry will have to select or appoint a principal to be the lead principal.
As each school becomes part of a bigger community, the community will grow. But that's not always a good thing. As a community gets bigger, it becomes more difficult to organise that community, or even get a sense of community. Imagine, if you will, a board in charge of your school with parents you never see, and don't recognise because they don't have children at your school and don't even live in the same area. The same thing will happen with lead principals, as they get tied up with more leadership in other schools, there is the high possibility they'll never be seen in their own schools. Students already have a hard enough job seeing their principal as it is, let alone if they're going to be running other schools as well.
In conclusion
So while the ERO and the Ministry would have schools consult their community to address issues within schools, the Minster is busy removing the sense of community within the education sector, and also to make it impossible to have a community to engage with once they're finished. If a community is too large, it no longer keeps its sense of community, and becomes untenable to organise and maintain. Eventually, the "top-down" model imposes its ideas on everyone else and they are told to put up or shut up. As for consultation, it would be safe to assume that the Minister has only recently found the definition of it in her dictionary. Up until now, it hasn't even been a consideration. We are still waiting to see what is done with whatever number of submissions the Minister receives, but if past experience is anything to go by, there is a rather large rug being lifted up to sweep them under.