Creating Unit Templates in Google Docs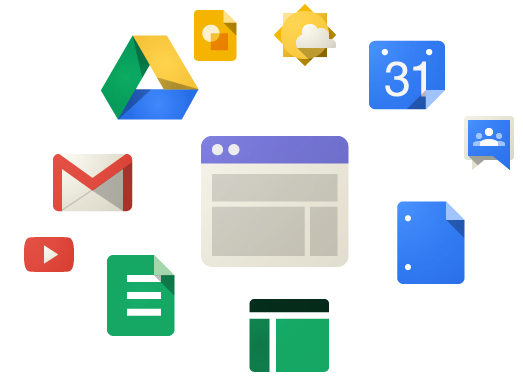 One of the big shifts forward in our school this year has been the introduction of Google Docs, Google Drive, and collaborating. This also coincides with a drive and a passion to integrate our unit plans and follow the "Less is More" policy (especially in regards to paper usage!). With a Term 4 being a huge success, we are stepping out into 2015 with our best foot forward.
Part of my role as the "IT Guru" (Computer Wiz, TechGeek, whatever-you-want-to-call-me) is to make sure that
The introduction of new technology happens seamlessly. This means having things up and running in the background before unleashing it to the general populous.
That teachers are introduced to the new technology in a friendly and non-threatening way so as to learn, engage, and use it effectively to enhance their practise.
Before running my tutorial on using Google Docs and Google Drive, I had to make sure things were set up and ready to be used in the easiest way possible. Ease of use for the end user is high on my list for anything I've ever done in regards to IT and teachers. If it is made easy for them, then they're more likely to want to use it.
One of the keys to this, was first making a template for the collaborative and integrated unit plan. This would enable other teachers to make a unit plan using a default (and schoolwide) template.
Create a document in Google Docs by clicking on the blue plus (+) sign.
Rename your new file by clicking on the title. Call it "Unit Plan Template" or something similar.
Make your template for the minimal outline of the template. Add in the text, colours, stylings to build up the template with the default text and features. These should be things that are common across ALL unit plans; not just yours. For instance: instead of having "Term 1, 2015", have "Term X, 20XX" so that others that use the template won't forget to change the date.
The next part is a little confusing. I suspect possibly because either Google has moved away from using templates, or they're re-developing how it is to be integrated. Anyhow, this is how you make your template available to others in your organisation.
You will need to go to "File > New > From template…". This should load up the template gallery in a new tab.
On the far right you will see the text "Submit a template".
This will bring up a standard form for you to submit your own.

Click on "Choose from your Google Docs" and find your document "Unit Plan Template". You can search for it in the search box at the top, or scroll through your recent documents.
You can choose whether to enter a description. This could be quite useful if you're planning on making a lot of different templates.
You can decide on your own category. I put mine under "Planners".
The rest I left as is, but obviously you can set a second category if it applies, and change the language should you need to.
Click on "Submit template".
It may take a while to appear in your list, as it has to be checked that it will work. I've never had any issues with this process. Usually within 5 minutes it will be made available to use.
It should appear under your organisations tab for templates. It will also be available under "My Templates".

It will appear in this place for all the teachers in your organisation, and so they will be able to follow the process of clicking "File > New> From template…" and then clicking on the "Use this template" button.
Once I've done that, you'll see that the document is still in your Google Docs and Google Drive. I like to create a folder called "Templates" in Google Drive and drag the file into it. That way it doesn't get in the way and is nice and organised. It also means all my templates will be in one spot on my Google Drive. The other benefit of having the file still, is that when you edit the template file "Unit Plan Template", the change will automatically update for the Template Gallery. Useful!
And you're done!